Art washes away the dust of every day life!
Art has the power to transform any Space. A beautiful piece of Art in your Home can work in so many ways - A daily reminder of something it represents, a conversation starter or even serve as a mood changer! In fact, nothing will make a statement about your taste & discernment better than a beautiful piece of art in your Home.
Housethome offers you it's 'Personalized Art Advisory' Service, to help you buy some stunning Indian Art works, be it your very first one, or be it building on your existing art collection.
With a Personal Relationship Manager for each Art Buyer, we provide you with a niche, curated & comprehenive catalogue, that gets customised specifically for your taste, aesthetics & budget! This ensure you don't waste your valuable time & resources.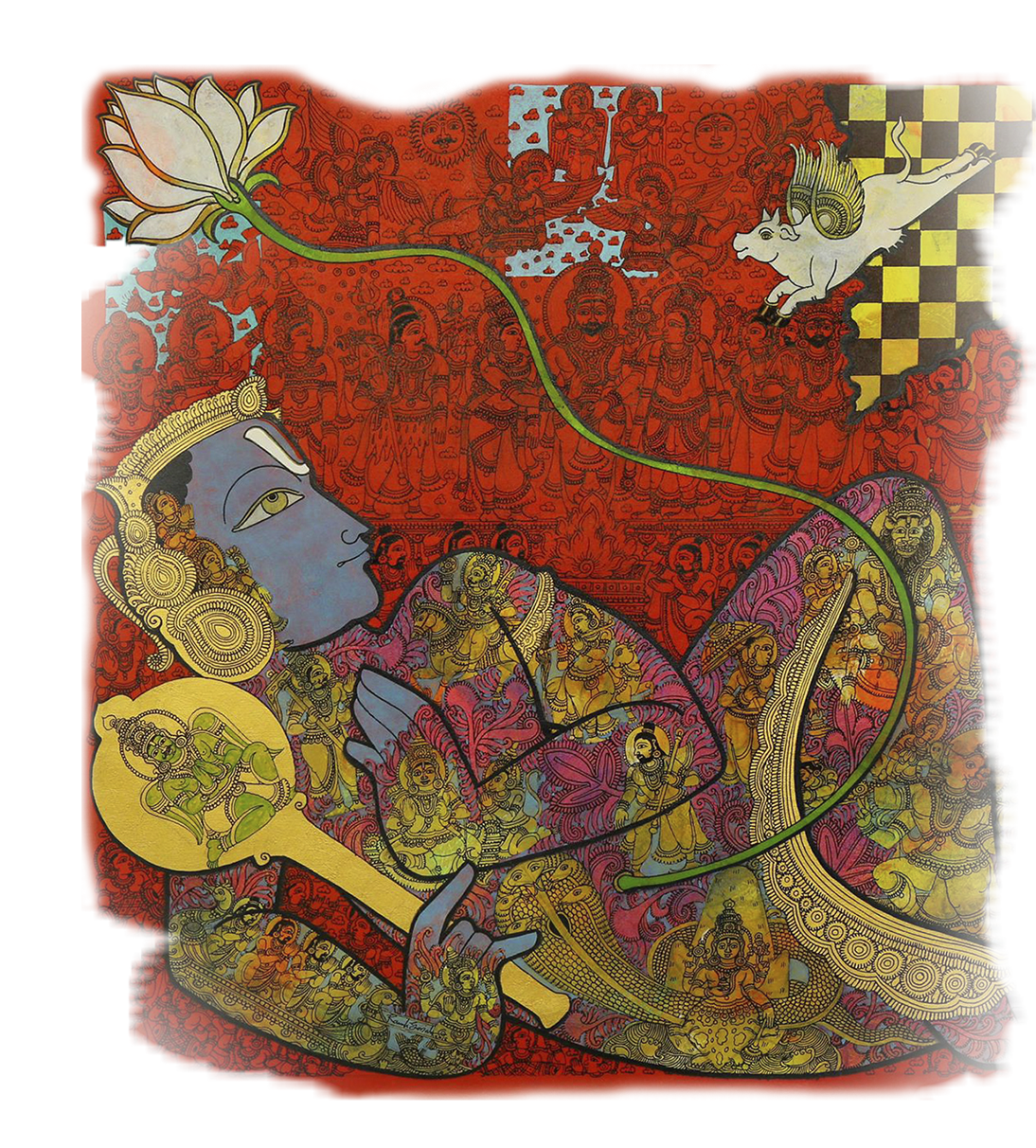 WHY HOUSETHOME?
---
Genuine & Authentic Art Work Guaranteed:
All our artworks are original and accompanied by an Authenticity Certificate. We source our pieces directly from the Artists, and not from any intermediary. So, you can be assured of their genuineness & quality.
Our Wide Artist Network:
Housethome today works with over 150+ of the most reputed & well-established as well as upcoming Artists in India, so you as an Art Buyer (be it a newbie or an established art connoisseur) have ample choices to pick from our 'customized art solution', which is provided to you depending on your 'specific' requirements.
Varied Art Forms, across Budgets:
We offers a variety of diverse Art Forms to choose from, as we understand different buyers have different requirements basis their lifestyles, home sizes, budgets and tastes. Housethome.com today has a curated catalogue of close to 1,000+ of the finest art works across genres be it Contemporary, Abstract, Traditional, Spiritual, Pichwai's, Tanjore, Kerala Murals, Pencil Sketches etc - all within different price points and ranges.
The Best Prices for YOU - Our Promise!
Beautiful Art need not always be super expensive, and we assure you of the best prices for any of the art works you should be interested in. We do not work with intermediaries & middlemen, and therefore can pass on that savings to you. Housethome today collaborates DIRECTLY with Artists, and this ensures we offer our patrons, the best prices for their art works. GUARANTEED!
CONTACT US